Protect Your Home with a Roof Fit for Kings
Utah's Leader in Quality Roofing
Your Castle Home's Perfect Roof
We're kind of obsessed with quality roofing meant for royalty.
Our mission is to make castle-strong roofs affordable to all.
Shopping for a quality (but not break-the-bank) roofing company?
Your search ends here!
We understand that your home is one of the biggest investments you'll ever make.
That's why every roof we build at Roof Kings is installed with the best materials by true experts in the field of roofing.
Tell Us About Your Project
Your Home Deserves the Best Roof
We don't just give you a new roof. We enhance your whole property.
When it comes to quality, Roof Kings is simply unmatched.
We use shingles designed for sustainably and high-performance with limited impact on the environment.
Engineered with rubberized asphalt technology
Pollution-reducing granules
Impact resistant
Protection from algae staining
Roof Kings installs each roof with superior performance and reliability. 
Premier Roofing Services for Ogden, Utah
WHAT IT IS: A roof replacement is when we fully remove the old roof and replace it with a completely new roof.
BEST CHOICE IF:
You plan to live in your home for 10+ years.
Building code doesn't allow an additional layer to be installed on top of your existing roof.
You want a warranty on your roof for any potential future damage.
WHAT IT IS: A roof repair is when we diagnosis and then repair the parts of your roof with damage and leakage.
BEST CHOICE IF:
The damaged roof is contained to a small area of the entire roof.
There is no damage to the underlayment or decking.
The damaged shingles are easily replaceable to match the rest of your roof.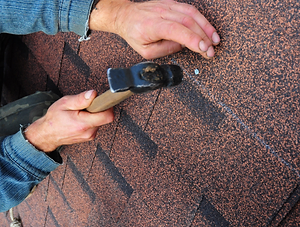 WHAT IT IS: A roof layover is when we leave the original layer of shingles as is and place a new layer of shingles on top. 
BEST CHOICE IF:
You plan on selling your home in the next few years.
Your current roof only has 1 existing layer of roofing.
You don't have any warranty in place that ill help cover the cost of a roof replacement.
Need help weighing the pros and cons of each option for your home?
Schedule a free, no obligation roof inspection & consultation
What to Expect from the "Kings" of Quality Roofs
At Roof Kings, we work with you hand in hand to discuss all the possible options for your roof. We're insanely responsive to all your questions and we aren't done until you are 100% satisfied!
Don't Overpay for a High Quality Roof!
Looking for an excellent roofing job on your property on a budget?
Give your building a fresh look with workmanship that is unmatched in the industry. Our proven expert commercial roof designers, installers, and project managers add beauty and style to any roof.
We treat your home as our own!
From start to finish we provide refined workmanship so you can rest assured your property is in good hands.  
You've found the right place for a roof with quality and longevity without breaking the bank.
We know no one likes dealing with roof damage after a storm.
That's why we help make the whole process of repairing or replacing your roof as painless as possible by providing clear, economical options to quickly restore your roof to pre-damage condition. 
We know roofing project needs can sometimes come unexpectedly without financial resources to cover the full expense.
So, we've partnered with a reputable third-party lender to help provide you the funds needed to cover the cost or repairing or replacing a roof.
Full Residential and Commercial Roofing Services for
Weber and Box Elder County
Hyrum (84319)

Logan (84321, 84322, 84323, 84341)

Nibley (84321)

North Logan (84318, 84341)

Providence (84332)

Richmond (84333)

Smithfield (84335)
Brigham City (84302)

Garland (84312)

Honeyville (84302, 84314)

Perry (84340)

Tremonton (84337)

Willard (84340)
Bountiful (84010, 84011)

Centerville (84014)

Clearfield (84015, 84016, 84089)

Clinton (84015)

Farmington (84025)

Fruit Heights (84037)

Kaysville (84037)

Layton (84040, 84041)

North Salt Lake (84054)

South Weber (84405)

Syracuse – (84075)

West Bountiful (84087)

West Point (84015)

Woods Cross (84010, 84087)
Alta (84092, 84121)

Bluffdale (84065)

Cottonwood Heights (84047, 84093, 84121, 84171)

Draper (84004, 84020, 84065, 84092)

Granite (84092)

Herriman (84096)

Holladay (84117, 84121, 84124)

Kearns (84118)

Magna (84044, 84128)

Midvale (84047, 84070)

Millcreek (84106, 84107, 84117, 84123, 84124)

Murray (84107, 84117, 84121, 84123, 84157)

Riverton (84065, 84096)

Salt Lake City (84120, 84119, 84121, 84123)

Sandy (84047, 84070, 84090, 84091, 84092, 84093, 84094)

South Jordan (84009, 84095)

South Salt Lake (84106, 84115, 84119, 84165)

Taylorsville (84123, 84129)

West Jordan (84047, 84081, 84084, 84088, 84188, 84123)

West Valley City (84081, 84118, 84119, 84120, 84128)
Alpine (84004)

American Fork (84003)

Draper (84004, 84020, 84065, 84092)

Eagle Mountain (84005, 84043)

Elk Ridge (84651)

Highland (84003, 84062)

Lehi (84043)

Lindon (84043, 84042)

Mapleton (84664)

Orem (84057, 84058, 84059 84097)

Payson (84651)

Pleasant Grove (84062)

Provo (84097, 84601, 84602, 84603, 84604, 84605, 84606, 84663)

Salem (84653)

Santaquin (84655)

Saratoga Springs (84043, 84045)

Spanish Fork (84660)

Springville (84663)

Vineyard (84042, 84057, 84058)

Woodland Hills (84653)
Eden (84310)

Farr West (84404)

Harrisville (84404, 84414)

Hooper (84315, 84401)

Huntsville (84317)

Liberty (84310)

Marriott-Slaterville (84401, 84404)

Mountain Green (84050)

Morgan (84050)

North Ogden (84404, 84414)

Ogden – (84401, 84403, 84405, 84409, 84415, 84402, 84404, 84408, 84412)

Plain City (84404)

Pleasant View (84404, 84414)

Riverdale (84405)

Roy – (84067, 84401)

South Ogden (84405, 84403)

South Weber (84405, 84403)

Uintah (84403)

Washington Terrace (84405)

West Haven (84401)

West Weber (84404)